---
Culture
360Experience: A new way of travelling
360Experience is an exclusive and customized service that provides access to major events worldwide.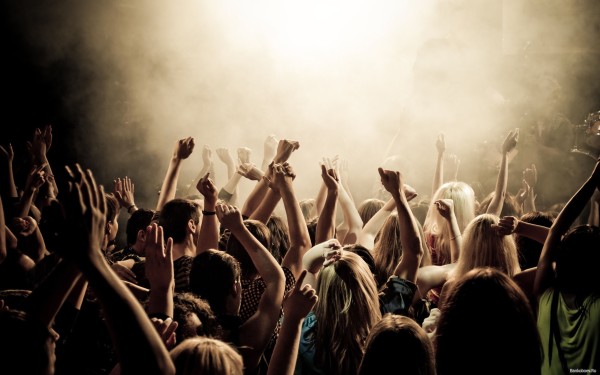 How many times have you told someone that you wanted them to custom design some product such as a house, website, etc. that can be done your way with certain features and aesthetics?
Later, it turns out it wasn't done at all the way you expected. With 360Experience you don't have to deal with that disappointment. 360Experience is an exclusive and customized service that provides access to major events worldwide, satisfying the needs of all clients, groups or VIP customers.
Have you ever dreamed of attending the New Year's Concert in Vienna only to not know who to turn to? Did you know you can be invited to some of the most exclusive post-Oscar ceremony parties? At 360Experience they make sure to turn those almost inaccessible events into something real within the grasp of anyone with an exquisite approach to leisure.
"There are two sides to every event: we take charge of the B-side, so that our clients only need to worry about enjoying themselves." That is how Bruno Pires, the company director, defines the role of this team: surprise their client by exceeding their wildest expectations.
That way, if you want to attend the Superbowl, games from the big European leagues or your favourite artist's concerts, all you will need to know is ask and they will personally make sure to get those tickets, even at the last minute, and manage all the necessary requirements to ensure that you live an unforgettable experience.
Imagine having the best tickets with the highest quality of service. 360Experience offers customer service in the form of  specialized, multilingual and multinational team offers a 24/7 customer service, guaranteeing exclusive benefits and all the complementary services to ensure that your every need is met for your Premium Experience.
They are committed to enhancing our customers' overall booking experience through exceptional service delivery.
They engage and support our customers through the trip selection process by determining which destination, trip and departure best suits their wants and needs to give them a  perfect experience, from beginning to end.
Every day, they provide their clients and VIP groups from all continents with unique experiences. Their offices are located in: Madrid, Paris, Berlin, São Paulo, Buenos Aires, Mexico, Bogota, Santiago de Chile, Lima, Dubai, Singapore, Sidney and Mumbai
There are thousands of ways to travel the world and thousands of reasons to do so and every day more and more tourists are organizing trips around the world, guided by big sporting and music events that are occurring throughout the season.
Don't settle for another experience would which can lead to expecting something with certain assumptions of quality and specific details, but then it turns out too generic or does not fit to your needs, goals, or standards at all. 360Experience will not leave you complaining  and asking "Why didn't I get the results I wanted the first time around?"
Thanks to 360Experience, you will discover that witnessing live sporting, musical or exclusive cultural events in person can be a complete experience you will remember for the rest of your life. A big international football finale, a Tennis Open or a Formula 1 race can be considered the perfect excuse to enjoy a week on the other side of the world.
360Experience stands as a genuine model for true consumers of experience: those who, along with attending the most anticipated events, want to form part of these and witness them in first person.
Have you decided yet what thrill you want? You can contact them via [email protected]
---